All existing gas-fired power plants must be converted to hydrogen in the coming years. At the same time, the federal government is planning to build new gas-fired power plants in order to meet the goals of the energy transition. But the technology is far from ready for this step.
Werbung
The switch from natural gas to hydrogen
Gas-fired power plants generate electricity for the country's citizens. Until now, they were considered a compatible and better solution to nuclear power and coal-fired power plants. In addition to wind and solar energy, some of our electricity will still come from gas-fired power plants in the future. However, a decisive change is also planned here: Instead of natural gas, the power plants will soon burn hydrogen.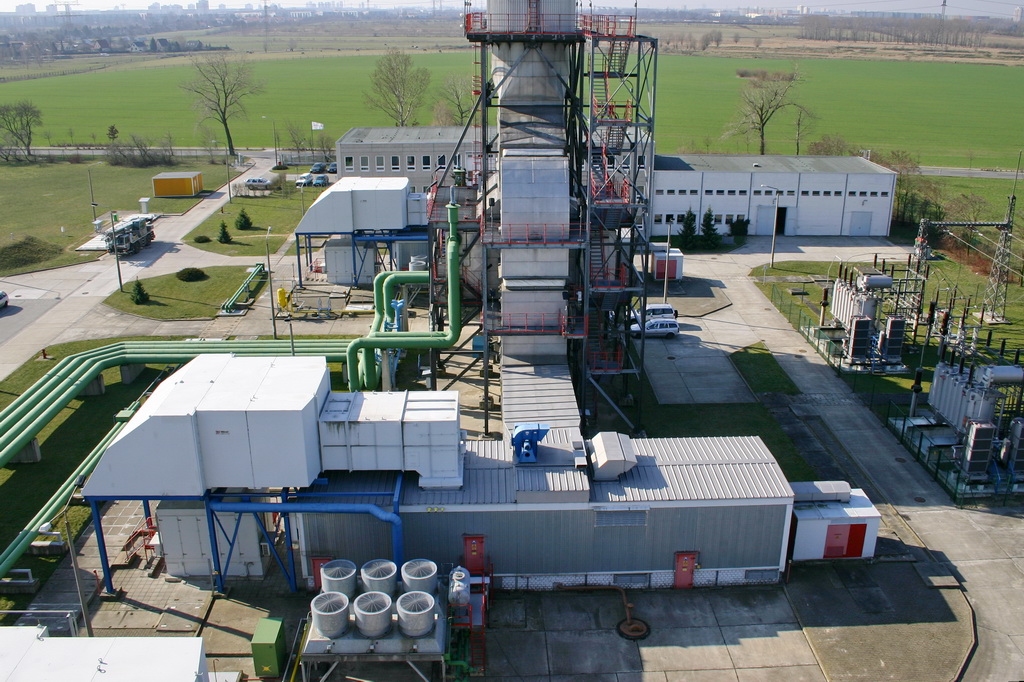 Erdgas ist als fossiler Brennstoff begrenzt und gilt aufgrund der Emissionswerte als nicht mehr umweltverträglich.
Hydrogen was classified as "green" by the experts because it can be produced from water in an environmentally friendly way via electrolysis with green electricity.
In the future, this would mean not only a saving in CO₂ emissions but also independence from oil-producing countries. Crises like the current one in Ukraine would no longer have such a strong impact on the security of electricity supply.
So far, the plans of the government and climate protectionists sound good. However, there are still some hurdles in the system: hydrogen has very different combustion properties than natural gas due to its lower density.
Werbung
In practice, this means that the combustion of pure hydrogen in existing gas power plants is not possible. Tests have shown that the flames from the combustion chambers blow back and cause severe damage to the natural gas turbines.
The problem would be solved if new turbines were available. But that is not the case. The technology is not yet fully developed.
The share of gas power in the electricity market
Currently, German gas-fired power plants feed a good 30 gigawatts into the grids. By 2030, at least 13 more gigawatts are to be added, perhaps even more. To achieve this, the construction of new power plants is imperative in the coming years.
Gas-fired power plants are currently still classified by the EU as comparatively climate-friendly. However, the decisions currently in force also stipulate that existing power plants may only be operated with CO₂-neutral gases by 2036. The construction of new gas-fired power plants will only be subsidised by the state if they generate heat as well as electricity and can be fully converted to hydrogen by 2028 at the latest.
Werbung
With the current state of affairs, the electricity suppliers would have to build new power plants now. However, their natural gas-based technology would be obsolete within a few years. The new technology is not yet available. It is therefore almost impossible to calculate the costs that will be incurred by the electricity producers and the federal government.
Johannes Wagner of the Institute of Energy Economics at the University of Cologne (EWI) explained in an interview with SPIEGEL-online, "In the course of talks with power plant manufacturers, we have received feedback that hydrogen-capable gas-fired power plants should be ready for the market by about 2030".
Another problem, according to the experts, is the supply of sufficient hydrogen. The distribution network, production and nationwide supply are only constructs so far. Here, too, concrete figures, facts and, above all, very real pipeline systems are lacking.
The power plants would not only have to invest in new turbines, but would have to duplicate the entire supply lines and pipes.
What the hydrogen market of the future will look like is not yet clear. In addition to electricity and heat generators, industry and transport will also consume increasing amounts of green hydrogen in the future.
Werbung
Are the targets to be met?
So far, it is mainly the smaller municipal and energy plants that have shied away from investing in new gas-fired power plants. Those who are not forced to expand their own network prefer to hold back.
This poses the risk that by 2030 there will not be enough gas-fired power plants to ensure a secure supply and that the energy transition as a whole will be slowed down.
If this scenario were to occur, individual coal-fired power plants would have to remain in operation for longer. Coal-fired power plants emit many times more CO₂ than gas-fired power plants. One ray of hope is that adding as little as 15 per cent green hydrogen to natural gas could save about 33,000 tonnes of CO₂ annually. The old natural gas turbines cope very well with additions of this magnitude.
Campingaz,203403,Party AA8Grill, KleinerGrill für Camping,Festivals oder Picknick, Camping-Grill mitflexiblen Kochmöglichkeiten, Gaskocher mit Antihaftbeschichteter Grillplatte und Topfträger
Price: € 71.67
Jetzt auf Amazon kaufen
Price incl. VAT., Excl. Shipping
Amazon
Cross Tools 68038 Inverter Stromerzeuger Generator CPG 3000 INV 2,8 kW
Honda Campingbedarf Stromgenerator EU 10I, 32717
Zuletzt aktualisiert am May 19, 2022 um 0:15 . Wir weisen darauf hin, dass sich hier angezeigte Preise inzwischen geändert haben können. Alle Angaben ohne Gewähr.