Both Poland and Bulgaria no longer receive gas from Russia. The European gas storage facilities currently have a filling level of about 38 percent. However, according to the latest data from the European organisation Aggregated Gas Storage Inventory (AGSI), the largest European gas storage facility in Rehden had a fill level of just 0.51 percent on 25 April.
Werbung
Reservoir in Rehden almost empty – filling level clearly below previous years
In 2021, the storage facility had a fill level of 6.54 percent on the same date and 95.34 percent in 2020. According to the operating company, the gas storage facility in Rehden is the backbone of a secure energy supply in Germany and Europe. At least that's what it says on the website of the operator Astora, a subsidiary of the Russian gas company Gazprom-Germany.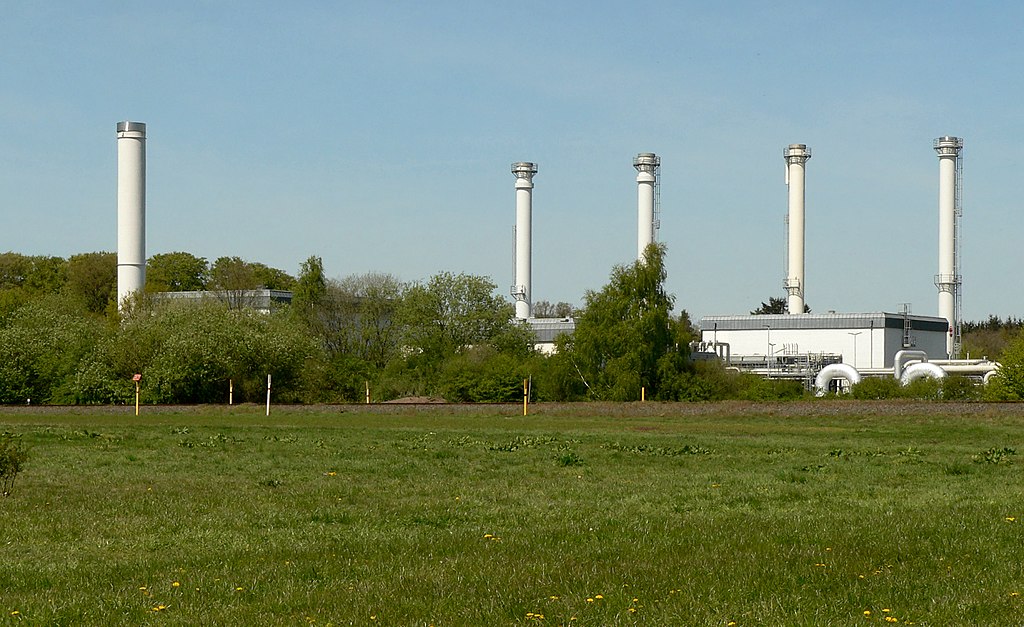 Gas storage facility in Rehden stores annual demand for 2 million households
The gas storage facility in Rehden, Lower Saxony, has a storage capacity of 3.9 billion cubic metres and is located at a depth of 2000 metres. Its area is eight square kilometres. The storage facility in Rehden plays a central role in Germany's energy supply, as it normally stores one fifth of Germany's total gas reserves. The gas stored there covers the annual consumption of 2 million households. The gas storage facility in Rehden is a natural gas deposit from which Wintershall has been producing natural gas since the 1950s. The deposit was then converted into a storage facility and put into operation in 1993. The storage facility has been operated by the company Astora since 2012. Since April 2013, the natural gas storage facility has been owned by Gazprom Germania. On 4 April 2022, however, the storage facility was placed under trusteeship by the Federal Network Agency.
Werbung
Federal Network Agency sees gas supply as secure
In its daily report on the situation, the Federal Network Agency reports: "Security of supply in Germany is currently guaranteed". The cessation of Russian gas deliveries to Poland and Bulgaria would have no impact on supply security in Germany so far. "According to the Federal Network Agency, gas inflows to Germany are at a normal level.
RSonic tragbarer Infrarot Gaskocher mit Tragekoffer | Slim Edition | Brenner aus Keramik | Turbo Leistung | Campingkocher, Tischkocher (Chrom, 4X Gaskartusche)
Honda Campingbedarf Stromgenerator EU 10I, 32717
Cross Tools 68038 Inverter Stromerzeuger Generator CPG 3000 INV 2,8 kW
Zuletzt aktualisiert am May 19, 2022 um 0:15 . Wir weisen darauf hin, dass sich hier angezeigte Preise inzwischen geändert haben können. Alle Angaben ohne Gewähr.