Great Britain is struggling with an unprecedented energy shortage and correspondingly high prices for electricity and gas. Now the CO2 that is urgently needed by the food industry and beverage manufacturers is running out. This is why supply bottlenecks are soon looming in Great Britain.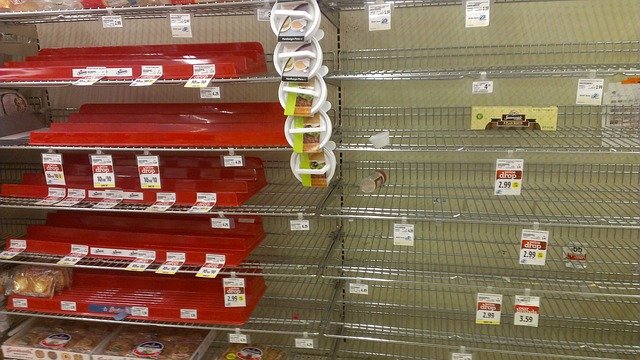 CO2 urgently needed for food production
In particular, the production of chicken and pork, but also baked goods are affected, according to Ian Wright, head of the Food and Beverage Manufacturers Association, "We have about ten days before consumers, customers and restaurant visitors notice that these products are not in stock", Wright told the BBC radio station.
Werbung
Supply already endangered by the lack of truck drivers
Due to the lack of thousands of truck drivers, Great Britain is already having major problems supplying supermarkets. Now the situation is aggravated by the acute shortage of carbon dioxide. CO2 is mainly required for vacuum packaging of meat and sausage products. The meat industry also needs CO2 to stunning slaughter cattle. Beverage manufacturers also urgently need CO2 for the production of beer and soft drinks.
Fertilizer manufacturers stop production due to high energy costs
The cause of the CO2 shortage is the high price of natural gas. Several fertilizer manufacturers have therefore ceased production and closed their plants. We reported on this in our article "Energy Crisis Forcing UK Factories to Close". CO2 is produced as a waste product in the manufacture of fertilizers and is collected there in large quantities for further processing in other branches of industry.
Gas prices have risen by over 250 percent
In Great Britain, gas prices have risen by more than 250 percent since the beginning of the year. Smaller energy suppliers have therefore already stopped trading in natural gas. The corresponding customers are now to be supplied by larger companies such as National Grid, Centrica and EDF. But now they have to buy even more gas for the new customers at current, significantly higher prices. That drives the price spiral further and further.
Werbung
Lack of gas due to prolonged calm wind
The cause of the acute lack of gas is a long-lasting lull. As a result, the wind power plants cannot deliver the required or calculated amounts of electricity. As a replacement, gas-fired power plants have to step in more and more often to bridge the gap. These are actually only designed as peak power plants for extremely short runtimes. Gas-fired power plants have a very high gas consumption and the electricity they generate is also relatively expensive. Due to the increased running time of the gas-fired power plants, not only does gas become scarce, it also increases the price of electricity.
Hard winter for low-income households
Consumers are also hit hard by the high energy prices. Great Britain's Economy Minister Kwasi Kwarteng admitted in an interview that poor families in Great Britain in particular are facing a hard winter. The rise in gas and electricity prices also coincides with a cut in social security benefits.
The supply shortage persists
According to Suhail al-Masruei, the United Arab Emirates' energy minister, gas prices will remain high for the foreseeable future. The shortage of supply will drive prices up further. For some countries, this could lead to a critical supply situation. The supply shortage is also being fueled by the economic upturn in Asia. As a result, Asian countries have already bought up large contingents of liquefied gas. This also reduces the available transport capacity with appropriate tankers that could be used to transport liquid gas from the USA to Europe.
Werbung