In the event of a longer power failure, the drinking water supply will also fail. If you want to prepare for a blackout, you should also get a supply of water. In our water supply guide, we already deal with the supply of drinking water. In this article we want to talk about personal hygiene without electricity.
Since no shower works without a water supply, you should also think about personal hygiene if you want to create an emergency supply.
Werbung
Water reserve for personal hygiene
If you shower for 10 minutes you use about 150 liters of water. Since running water is usually always available around the clock, you hardly think about the amount you use.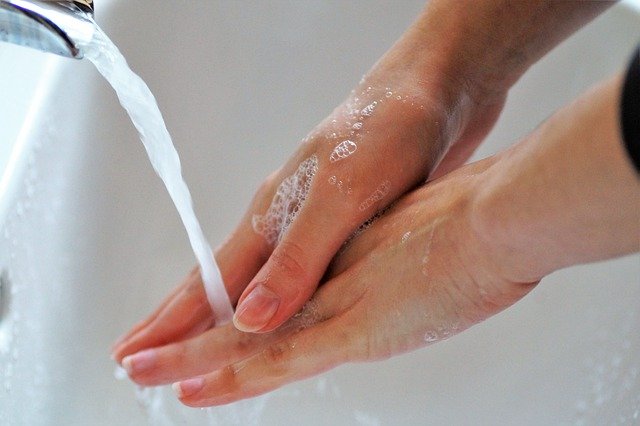 So you need a very large water supply if you want to shower with water or at least wash yourself as usual. Another important point is flushing the toilet. This also no longer works in many apartments in the event of a longer power failure. With enough water and a bucket, however, you can improvise.
If you have a rain barrel or cistern, make sure that it is always sufficiently filled. Rainwater is only suitable to a limited extent as drinking water, but the water can be used for washing. You can also use it to replace flushing the toilet. Rain barrels with a connection to the downpipes of the gutters are available in different sizes and designs and can also hold several hundred liters. So you are adequately supplied in an emergency.
Werbung
If you have no way of collecting rainwater, you should find out where the nearest water point can be found. Note that not all wells are connected to one source. Some wells are speared by the drinking water pipe like the water supply in your house or apartment. Foldable water canisters are ideal for transporting enough water.
Camping showers work with a rechargeable battery and work almost like normal showers.
Hygiene without water
You can wash yourself without water. A dry shower is simply applied by hand or a towel and then removed again with a towel. The dry shower removes germs and bacteria completely without water. Disposable washing gloves and tissues from the care sector are also a good alternative. In addition, a dry shower can be stowed in an emergency box to save space. For the hair there is dry shampoo, completely without water. There are also disposable washing gloves from the care sector.
Werbung